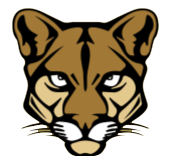 District 3 – Kankakee/Galena
I graduated from New Prairie in 1995. After high school I attended Valparaiso University and earned a degree in Mathematics with a minor in Education. After earning my degree, I chose to continue my career path working for Heston, Inc. (Heston Supper Club) where I'm currently the General Manager for the corporation and have been with the company since 1992. I have one child, Matthew, who graduated from New Prairie in 2022.
At Large – District 3 – Kankakee/Galena
I graduated from New Prairie in 2003. After high school, I attended Purdue University North Central and graduated with Bachelors degrees in Building Construction Management and Civil Engineering Technology in 2008. I married Kristina (VanWaardenburg) DeMeyer, a 2007 graduate of New Prairie, in 2011.  We have three children, Ele, Brier and Ryker.
I am the president at D.A. Dodd Mechanical and have been with the company since 2008. I sit on the executive board for the St. Joe Valley Mechanical Contractors Association, and I am on the LaPorte County Beef Committee.
At Large – District 1 – Olive
I graduated from Oblong High School (Illinois) in 1993. After graduation, I attended the University of Evansville graduating with a Bachelors degree in Exercise Science, an Associates degree in Physical Therapy Assistant, and 2 minors – biology and athletic training. In 1998 I married Brian Smith, a New Prairie graduate. We have two children. Hunter is a student at Indiana University and Cameron is a student at New Prairie High School. After working at Active Health and Wellness Center for 16 years, I started working with Carothers Printing and Armstrong Stamp in 2014 as well as subbing for the New Prairie Schools.
I started to become familiar with New Prairie when I married Melanie (Werwas) Groves, a 1997 New Prairie graduate.  We were married in 2001, and have two children.  Gabriel is currently a junior at New Prairie High School and Harrison is in 8th grade at New Prairie Middle School.  I graduated from Indiana University South Bend with a Bachelor of Science and Master of Science in Education.  I have taught at the sixth, second, and fifth grade levels, and have been a part of many athletic and academic teams.  It has been an absolute privilege to serve this community as a member of the New Prairie School Board for the past twelve years, and I look forward to working with all of you over the next four years!  Go Cougars!
District 2 – Hudson/Willis
I graduated from New Prairie in 1982. I studied at Indiana University South Bend and earned a degree in Business Administration. In 2001 I married Kristine (Applegate) Gadacz. We have two daughters, Harmony who attends Marian University Ancilla College, and Gretchen who is a Senior at New Prairie. I have spent most of my working career in Building Science and Energy Efficiency. I currently am employed at Solutions for Energy Efficiency Logistics as a Quality Assurance Manager.