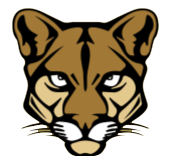 New Prairie United School Corporation
Welcome to New Prairie United School Corporation
We focus on creating a learning environment that is caring and secure. Our team of professionals is dedicated to student-centered classrooms that integrate cutting edge technology and differentiated strategies. We work hard to create a culture of excellence, in which we foster a passion for learning and positive character traits. New Prairie United School Corporation has high standards in the areas of academics, as well as strong programs that include a multitude of opportunities in which students can excel.
December 9th, & 16th, 2022
Late Start Friday(ALL schools start 45 minutes late)
December 21st, 2022-January 4th, 2023
An investment in knowledge pays the best interest.
NPUSC Families and Staff, This communication is an updated statement (11/11/22), after additional consideration, around NPUSC policy and practice for NPUSC Policy 2260 Non-Discrimination and
Read More »
NPUSC is pleased to announce the hiring of Miguel Rosales as the new Director of Technology for New Prairie United Schools.  Mr. Rosales brings a
Read More »
New Prairie United Schools (NPUSC) is pleased to announce the hiring of Dr. Pamela Moore as the next principal of Rolling Prairie Elementary School. Dr.
Read More »