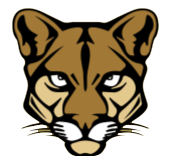 New Prairie United School Corporation
Welcome to New Prairie United School Corporation
We focus on creating a learning environment that is caring and secure. Our team of professionals is dedicated to student-centered classrooms that integrate cutting edge technology and differentiated strategies. We work hard to create a culture of excellence, in which we foster a passion for learning and positive character traits. New Prairie United School Corporation has high standards in the areas of academics, as well as strong programs that include a multitude of opportunities in which students can excel.
August 11th, 18th, 25th, 2023
Late start day-ALL schools start 45 minutes late.
"You have brains in your head. You have feet in your shoes. You can steer yourself in any direction you choose. -Dr. Seuss
NPUSC Press Release-Justin Heinold named New Prairie High School Principal The NPUSC School Board of Trustees unanimously voted this evening to appoint Mr. Justin Heinold
Read More »
NPUSC Families and Staff, This is a review of where we are with the NPUSC School Calendar for the current 2022-2023 school year. Summary highlights
Read More »