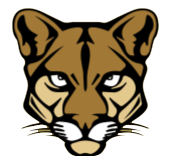 Olive Township Elementary
WELCOME TO OLIVE TOWNSHIP ELEMENTARY SCHOOL
Welcome to our website! There are so many great things about Olive Elementary, and I hope this website gives you the opportunity to explore them first hand. Enjoy as you browse our teacher pages, photos and information.
At Olive Elementary, we focus on creating a learning environment that is caring and secure. Our team of professionals is dedicated to student-centered classrooms that integrate cutting edge technology and differentiated strategies. We work hard to create a culture of excellence, in which we foster a passion for learning and positive character traits. Olive Elementary has high standards in the areas of academics, as well as strong programs that include a multitude of opportunities in which students can excel.
You are welcome to come explore Olive for yourself. You'll see firsthand what makes Olive a place where kids and adults alike love to learn and grow.
Sincerely,
Mrs. Tara Bush
Principal
School Wide Fun - PTO Walk-a-Thon
New Prairie United School Corporation is proud to announce that Rolling Prairie Elementary has been named a National Blue Ribbon School for 2023 by the
Read More »
NEW PRAIRIE UNITED SCHOOL CORPORATION RECOGNIZED AS A MODEL PROFESSIONAL LEARNING COMMUNITY AT WORK®One of About 500 Schools and Districts in the US and Canada
Read More »