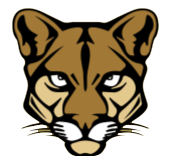 With the passage of IC 20-35.5, et seq., as created by SEA 217 (2018) in April 2018, Indiana school corporations and charter school's reading plans must now include screening for dyslexia risk factors and indicators. If a student is determined to be at-risk for dyslexia, the school will administer an additional dyslexia screener, which will identify whether or not the student needs to be referred for further testing. It also requires schools to use specific response to intervention processes if screeners indicate certain characteristics of dyslexia are present.
Dyslexia as defined by IC 20-18-2-3.5 is a specific learning disability that:
(1) is neurological in origin and characterized by:
(A) difficulties with accurate or fluent word recognition; and
(B) poor spelling and decoding abilities;
(2) typically results from a deficit in the phonological component of language that is often unexpected in relation to other cognitive abilities and the provision of effective classroom instruction;
(3) may include problems in reading comprehension and reduced reading experience that can impede the growth of vocabulary and background knowledge; and
(4) may require the provision of special education services after an eligibility determination is made in accordance with 511 IAC 7-40.
School observed e-learning from March 16th-May 15th. Spring Break was
observed April 6th-10th. Covid waiver days were used every Monday and
Friday starting March 16th and ended on May 15th.
The dyslexia intervention programs that were used during the previous school year to assist students with dyslexia:
Orton Gillingham was used as NPUSC's dyslexia intervention program.
The number of students during the previous school year who received dyslexia intervention under this article:
31 students received dyslexia intervention.
The total number of students identified with dyslexia during the previous school year:
0 students were identified with dyslexia.
Please contact Britney Kreighbaum, Dyslexia Reading Specialist at britneykreighbaum@npusc.k12.in.us with any questions you may have.