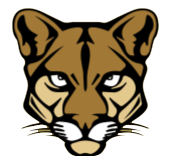 Do Your Best and Be Your Best Everyday!
From the Principal - Mr. Heinold
It's hard to believe that it is March already!  We are getting close to reaching the end of the third quarter of this school year.  I am very encouraged by the growth and achievement that all of our students have been making, academically, socially, and behaviorally!  I feel lucky everyday to come to work alongside great staff and great students where we can all encourage one another to be our Bobcat BEST!
In the college sports arena, March is one of the most anticipated months of the basketball season–March Madness!  While we aren't going through our own bracket challenge, we will be hosting a Prairie View Reading Challenge!  Each student will receive a reading log where they can count up the numbers of minutes they read each night fro the competition.  For every 20 minutes a student reads, we will put up a book in the cafeteria for all to see.  The staff will be in on the challenge too!  Who will be the grade to read the most minutes in March?  A special surprise awaits!
If you have any questions, do not hesitate to reach out. Go Bobcats!
Spring Music Concert (Grades 1st & 3rd)
"You have brains in your head. You have feet in your shoes. You can steer yourself in any direction you choose. -Dr. Seuss