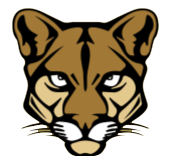 Do Your Best and Be Your Best Everyday!
From the Principal - Mr. Heinold
It was great being able to connect with so many families this past month with Parent Teacher Conferences. I appreciate each of you for partnering with us to enhance your students' education.  Now, here we are heading into the cooler weather of Fall as we see Halloween pass and other holidays still to come.  Please remember to check the weather before sending your students to school, as we want them to be safe and warm when playing outside during recess.
We are continuing to spotlight classrooms for being their Bobcat B.E.S.T. each week!  After receiving the trophy, classes have been able to pick their choice of reward, with many enjoying a guest reader during a picnic lunch or an extra recess time. Prairie View students simply are the
best! Ask your students about being their B.E.S.T. and what that looks like in all aspects of their day!
If you have any questions, do not hesitate to reach out. Go Bobcats!
PTO Meeting @ 3:30pm (PV Library)
PVE Winter Concert @ 6pm (Grades 2nd & 4th @ HS Auditorium
December 21st, 2022 - January 4th 2023
Teacher Work Day - No Students
An investment in knowledge pays the best interest.