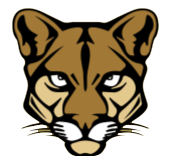 Do Your Best and Be Your Best Everyday!
From the Principal - Mr. Heinold
This month we will be closing the books on the 2022 calendar year. For me, this school year has been moving very fast, but it has been awesome to see the growth from not only our newest Bobcats but also for those who are preparing to transition beyond Prairie View. 
In December, we  take our middle of the year NWEA assessments in math and reading to check on student achievement and growth. These benchmark assessments are helpful to our staff in order to reflect and continue to provide high quality instruction for all of our students. 
You should have received an email from me regarding a survey as Prairie View seeks to obtain the a Family Friendly School designation. Thank you to those who have taken the survey, and if you have not already, please consider taking some time to submit one for our school.
If you have any questions, do not hesitate to reach out. Go
Bobcats!
PTO Meeting @ 3:30pm (PV Library)
PVE Winter Concert @ 6pm (Grades 2nd & 4th @ HS Auditorium)
December 21st, 2022 - January 4th 2023
Teacher Work Day - No Students
An investment in knowledge pays the best interest.