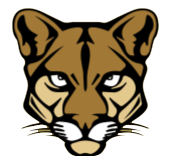 WELCOME TO NEW PRAIRIE HIGH SCHOOL
Our mission at NPHS is to ensure high levels of learning for ALL students.
Welcome to New Prairie High School! High School is an opportunity for students to explore career options, discover talents and grow as an individual. This is a time to discover your strengths and take advantage of the opportunities available in and out of the classroom. We have a variety of AP, Dual Credit, PLTW and Exploratory courses to discover your talents. Also, we have a large variety of clubs and athletic teams to develop and highlight your interests and talent.
The Culture of Excellence at New Prairie High School is a strong tradition. It is an exciting time in our corporation with our academic opportunities, athletic and extracurricular activities, as well as, a renovation. Together, we collaborate to meet the needs of all our students as they discover their talents, gain new skills and build strong relationships to have the tools to "go grab their slice of the good life" beyond high school! Our school is a PLC (professional learning community) with collaboration time built in for our teachers.
We have the opportunities, great staff and rigor in place; we challenge YOU, as a student, to take advantage of what NPHS has to offer.
Make it a great day and make good choices!
December 6th 5pm & 6:30pm
Girls Basketball V/Jr Varsity
December 6th 5:15pm & 6:30 pm
Boys Basketball V/Jr Varsity
Girls Basketball Jr Varsity
Boys Basketball Jr Varsity
An investment in knowledge pays the best interest.
New Prairie United Schools (NPUSC) is pleased to announce the hiring of Mr. J.R. Shelt as the next principal of New Prairie High School. Mr.
Read More »
High School Tech Support Hotline Numbers 574-654-0469 or 219-778-1496 If we are unable to take your call please leave your name and a call back number
Read More »