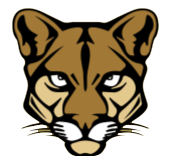 Rolling Prairie Elementary
WELCOME TO ROLLING PRAIRIE ELEMENTARY SCHOOL
Vision and Mission Statement
MISSION
Our purpose is to ensure high levels of learning for ALL students.
VISION
The Rolling Prairie Elementary School Community provides a safe and caring learning environment, promotes academic success through diverse educational opportunities, and supports students in developing their potential as lifelong learners and responsible citizens.
BELIEFS
The school environment should be safe, caring, and comfortable;
Instruction should motivate, encourage curiosity, develop interests, and foster a positive attitude toward learning;
Responsibility for learning and behavior should be shared by home and school.
At Rolling Prairie Elementary School, we are a family. We believe that every decision should be made with a child's face in mind. We believe that ALL students can be successful – practice makes progress. We believe in equitable classrooms where ALL students have the same opportunities to learn. We believe in meeting students where they are at to ensure success. We believe in family-school-community partnerships. As partners, we have the capacity to drive change as we work for the children we serve. We will keep going and keep growing.
Can I get a woof-woof?!
Go Bulldogs!
Dr. Pamela Moore

Principal
Bingo for Books Night (4th & 5th Grade)
2nd & 4th Grade Winter Program-NPHS Auditorium 6pm
Dunebrook Body Safety Presentation
Winter Parties & Grading Period Ends
December 21st, 2022-January 3rd, 2023
An investment in knowledge pays the best interest.
New Prairie United Schools (NPUSC) is pleased to announce the hiring of Dr. Pamela Moore as the next principal of Rolling Prairie Elementary School. Dr.
Read More »
Two students from Rolling Prairie Elementary placed in NIRSEF recently held at Notre Dame University.Fourth grader, Braden Bachmann, received the DNA Learning Center Elementary Award
Read More »