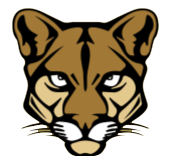 Rolling Prairie Elementary
WELCOME TO ROLLING PRAIRIE ELEMENTARY SCHOOL
Vision and Mission Statement
MOTTO
Practice Makes Progress
MISSION
Our purpose is to ensure high levels of learning for ALL students.
VISION
Rolling Prairie Elementary School will empower students through diverse opportunities to have the academic and social skills to be responsible citizens of a global society.
BELIEFS
At Rolling Prairie Elementary School we…
-treat everyone with respect
-provide a safe and welcoming environment
-foster positive learning experiences
-partner with home, school, and community
-collaborate with colleagues to cultivate student success
At Rolling Prairie Elementary School, we are a family. We believe that every decision should be made with a child's face in mind. We believe that ALL students can be successful – practice makes progress. We believe in equitable classrooms where ALL students have the same opportunities to learn. We believe in meeting students where they are at to ensure success. We believe in family-school-community partnerships. As partners, we have the capacity to drive change as we work for the children we serve. We will keep going and keep growing.
Can I get a woof-woof?!
Go Bulldogs!
Dr. Pamela Moore

Principal
Flex Day-Students eLearning
School Board Meeting @6:00P.M.

New Prairie United School Corporation is proud to announce that Rolling Prairie Elementary has been named a National Blue Ribbon School for 2023 by the
Read More »
NEW PRAIRIE UNITED SCHOOL CORPORATION RECOGNIZED AS A MODEL PROFESSIONAL LEARNING COMMUNITY AT WORK®One of About 500 Schools and Districts in the US and Canada
Read More »