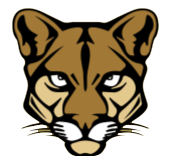 New Prairie Middle School
WELCOME TO NEW PRAIRIE MIDDLE SCHOOL
Welcome to New Prairie Middle School! At NPMS, our staff is focused on working with all of our students to achieve their personal goals and academic excellence. Our district is focused on ensuring high levels of learning for all students! We are committed to this mission and achieve it through our guaranteed curriculum, our targeted intervention and support system, and our focus on developing students who exhibit the qualities of leading a Five Star Life – responsibility, sacrifice, respect, integrity, and courage. We welcome you to New Prairie Middle School!
For more information on our Five Star program, you can follow the following link to their website: https://www.fivestarlife.org/
Daylight Savings Time-Fall Back
Veteran's Day Program-8:00am
Thanksgiving Break-NO SCHOOL
An investment in knowledge pays the best interest.