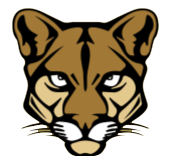 By the time New Prairie High School students return from Winter Break in January, all but four of the planned classroom renovations will have been finalized and the cafeteria addition will be complete with new glass installed.
"We are pleased to announce our renovation projects have reached the point that we are more than halfway completed," said Tim Short, project manager of the construction company New Prairie contracted for the project. "We are heading toward the finish line."
New Prairie broke ground in Spring 2017 on the major renovation project, which included work to all district schools like secure entries, classroom updates and building additions. Construction is in the final stretch as work continues on the new auditorium at the high school and the auxiliary gym addition at the middle school.
Anyone who has been by the high school lately is aware that the exterior work is complete on the high school's new auditorium, Hall of Excellence and the main entry.
"It is exciting to stand inside the new Hall of Excellence and the new auditorium and see the plans come to fruition," Superintendent Paul White said.
Work has also been completed on the high school's east wing, which includes new areas for robotics, building trades, art and business. Portions of the high school's west wing and the cafeteria have also been renovated.
Over the coming months, work will be focused on the high school's library and converting the current high school auditorium into new classrooms for band and choir, as well as a new athletic field for soccer and football behind the middle school.