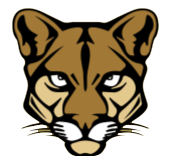 Justin Heinold Press Release
NPUSC Press Release-Justin Heinold named Prairie View Elementary Principal
The NPUSC School Board of Trustees unanimously voted this evening to appoint Mr. Justin Heinold as Principal at Prairie View Elementary. Mr. Heinold has served for the past four years as Assistant Principal at New Prairie Middle School. Before starting his career in school administration, Mr. Heinold taught science at the middle and high school levels in the Indianapolis area.
Mr. Heinold was a 2006 graduate of LaPorte High School and was Valedictorian of his graduating class. Mr. Heinold holds a bachelor's degree from the University of Indianapolis and a master's degree in school administration from Ball State University. Finally, during his time at New Prairie Middle School, Mr. Heinold has become known for his infectious positive attitude, attention to student learning, and ability to collaborate with all stakeholders to find positive results for students.
Mr. Heinold stated about the opportunity to become Prairie View's principal, "I am thrilled and humbled to be serving as the next Principal of Prairie View Elementary School! Having served in the district for the past four years, I already know that I am joining a tremendous team, and we will continue to work together to serve the students and the families of the community to the best of our abilities. Most of all, I am looking forward to seeing the faces of our students and knowing that the hard work we do every day is important in defining the future of our children."
Mr. Heinold, and his wife, Megan, have been married for almost ten years. They have three children, Jack-7, Adeline-5, and Charlie-1. They live in South Bend and enjoy being outdoors as much as possible.
Mr. Heinold received a two-year contract and will begin serving as Principal at Prairie View Elementary immediately.