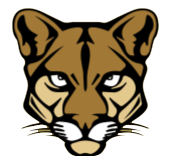 Student Support Resources
Looking for some resources or help? Click on the link/s below the paw to connect to the appropriate resources.
Food for Kids
Mentoring
Bullying
Together We Can Be Bully Free
Bully/Safety Form

Community Partners (free)
LaPorte County
St. Joseph County
LaPorte Family Resources
St. Joseph Family Resources
Health & Wellness
Release of Information
Mental Health
Counseling Services
Free & Reduced Lunch & Textbooks
Application
Video Instructions
Housing Resources
Going on Vacation?
Online Registration Help