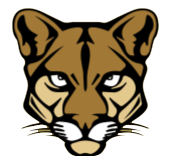 Guidance Home
Welcome to the Guidance Department!
New Prairie High School students are served by two full-time counselors and one part-time counselor.
Your counseling team plays an integral and vital component in the development of the academic and personal goals of all students. They plan, implement and evaluate a counseling program that includes academic, career, personal and social development for all students. They work with parents, teachers and staff to advocate for high academic achievement and appropriate social development for each student.
In direct alignment with the National Standards for School Counseling, the team employs effective strategies to foster:
proficient and discriminating learners
creative, critical thinkers
responsible, productive and ethical citizens.
Additionally, the Counseling Team strives to work with students, parents and other staff to facilitate transitions throughout the high school years. Counselors encourage students to be independent, to effectively communicate their needs, and make decisions that will prepare them to be productive and successful in their chosen academic and career paths.
Our document library is filled with helpful information.  The library is organized under the topics listed to the right.  Click on a topic and browse/download documents of interest.
As the school year progresses there will be more documents and scholarship info posted to this site.
Start Planning!:  Review our curriculum and scheduling information, today.
CURRICULUM AND SCHEDULING