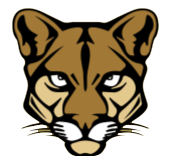 Welcome to the Athletics/Activities Department!
New Prairie High School is entering one of the largest athletic changes in school history. We will be leaving the now dissolved Northern State Conference (NSC) and entering the Northern Indiana Conference, or NIC. The NIC is the largest conference in the state with 13 schools. Members of the NIC are Bremen, Elkhart Central, Jimtown, John Glenn, Mishawaka, Mishawaka Marian, New Prairie, Penn, South Bend Adams, South Bend Clay, South Bend Riley, South Bend Saint Joseph's and South Bend Washington.
This change will bring long term success to New Prairie as we complete in the IHSAA tournaments at the end of our sport seasons. We will need to be at the top of our game week in and week out.
New Prairie will continue to host the largest single day athletic event in the State of Indiana. Our Cross Country Invitational averages over 100 schools from Indiana, Michigan and Illinois drawing over 2,500 runners. We will also continue to host many IHSAA Sectionals, Regionals, and Semi-State tournaments. We pride ourselves in hosting a variety of sporting tournaments with quality facilities and outstanding parent and community volunteers. The New Prairie community is very fortunate to have such exceptional support for all our extracurricular events.
New Prairie puts a strong focus on academics, sportsmanship and leadership, as well as multi-sport athletes. Many of our student athletes are at the top of their class. They are taking AP courses and participating in other school activities as well as athletics. We strive to be "A Culture of Excellence" as a corporation and community. Extracurricular athletics and activities are a major resource in the production of our young men and women in helping them reach the goal of excellence set before them.